Despite a deluge of new information—and a steady stream of microbiome-related studies expanding the available data on human microbiome composition and function—ingredient researchers are only beginning to understand the individual microbial species and their biological roles. Luckily, artificial intelligence (AI) and machine learning are proving to be game changers in our understanding of these expanding datasets.
Technology could bring transformational change through the development of predictive models for personalized therapeutic interventions or disease interception. But before that lofty goal is reached, biotics providers are discovering the impact that bacteria-based ingredients can have on a wide range of health systems beyond gut health, including the gut-brain axis, a connection to healthy skin, and the influence of dysbiosis on host immunity and disease.
The session will cover:
• Innovation in product development across a range of consumer-facing solutions that include prebiotics, probiotics, synbiotics and postbiotics.
• The segment expansion of probiotics into sports nutrition, weight management, inflammation targeting and cosmetics, as well as bone health, women's health, kidney and respiratory function, cognitive performance, and stress and sleep.
• The accumulation of in vivo and clinical data indicating that probiotics could represent important allies in the fight against obesity and associated metabolic health concerns.
9:00 – 9:10 Welcome and introductions from George Paraskevakos, IPA
9:10 - 9:30 Bethany Henrick, Brightseed: Using AI to discover plant bioactives and map them to specific modes of action
9:30 - 9:50 Katarina Doma, KGK Science: From Theory to Research Practice: Study methodologies to investigate synbiotic supplementation on microbial communities, intestinal permeability and other markers of gut health
9:50 - 10:10 Barry Skillington, Atlantia Trials: Criteria to consider when conducting a microbiome-based clinical study
10:10 - 10:30 Susan Hewlings, Radicle Science: Prebiotic fibers and microbiome modulation
10:30 - 10:50 Sandra Saville, International Probiotics Association: Unleashing the hidden power of prebiotics, probiotics and postbiotics on geroscience and aging
Consumer messaging and retail data
10:50 - 11:10 Brandon Casteel, SPINS: Consumer and retail trends in the biotic categories
11:10 - 11:30 Asa Waldstein, Supplement Advisory Group: Claims, regulatory compliance and messaging around microbiome ingredients
11:30 - 12 PANEL, "Mapping the present and future of the market for microbiome-based ingredients." Led by moderator Duffy Hayes. PANELISTS: Ralf Jager, Increnovo LLC; Martin Felkner, Finzelberg GmbH & Co. KG; George Paraskevakos, IPA
In partnership with: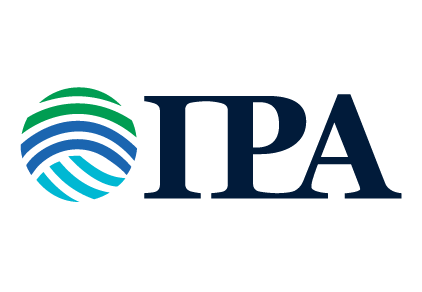 Underwritten by: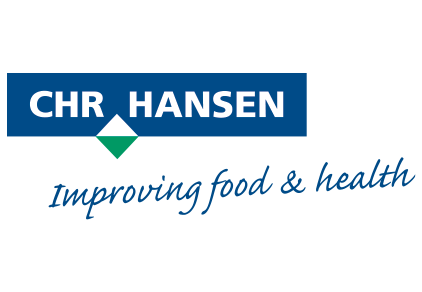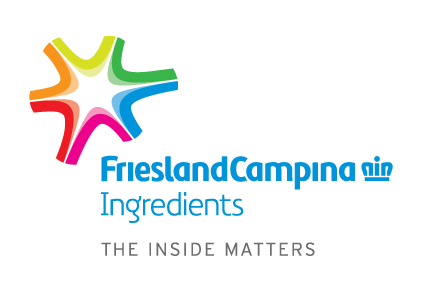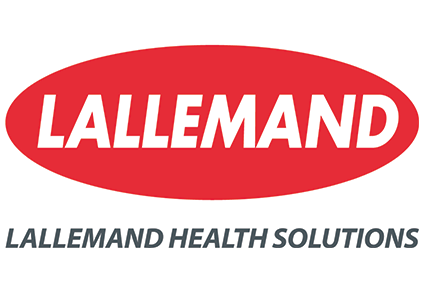 Date & Time
Thursday October 26th, 2023 9:00am PDT
End Date & Time
Thursday October 26th, 2023 12:00pm PDT
Location
Islander Ballroom C
MODERATOR
Duffy Hayes
Managing Editor, Natural Products Insider, Informa Markets


Duffy Hayes joined Informa Markets and Natural Products Insider in January 2020. He has more than two decades of experience as a working journalist, previously as an editor and reporter at a daily newspaper and also as a B2B journalist in the telecommunications and home security industries.
SPEAKERS
George Paraskevakos
Executive Director, International Probiotics Association


George is the executive director of the International Probiotics Association (IPA). George has been involved with the probiotic industry since 2007 where he served in various roles from business development to account management with a globally recognized probiotic producer. During this time, he also served on the IPA Board of Directors and had two (2) mandates as President before taking on the association's leadership role as Executive Director in 2015. His passion for the probiotic industry is unequivocal and his persistence to have IPA continue being 'The Global Voice of Probiotics®' has taken the association from 40 members when he took on the role to now over 110 international companies under his tutelage. George represents the International Probiotics Association in the media, to all probiotic industry stakeholders including government agencies and Codex, and in appearances at conventions, conferences, and other symposiums.
Brandon Casteel
VP of Partnerships, SPINS


Brandon Casteel is the Vice President of Partnerships for SPINS – he leads the teams responsible for Brokers/Distributors/Ingredient Supplier/Co-Manufacturer Partnerships, Strategic Partnerships, and Financial Partnerships for SPINS.  He has been at SPINS for almost 4 years and prior to that had long stints in the Staffing/Recruiting and Telecommunications Industries.  He has 5 children and 6 pets and is based in the Atlanta, GA area.
Asa Waldstein
Principal, Supplement Advisory Group


Asa Waldstein is a Certified Clinical Herbalist and a 22-year dietary supplement executive who is principal of the consulting company Supplement Advisory Group, a boutique group focusing on marketing risk analysis and practical marketing solutions for the web and social media. He writes the weekly Warning Letter Wednesday post, where interesting enforcement trends are explored. Asa also sits on the Naturally Boulder board and chairs the American Herbal Products Association's (AHPA) Cannabis Committee. Learn more and contact him at AsaWaldstein.com.
Bethany Henrick
VP Microbiome, Brightseed


Dr. Henrick steers Brightseed's capabilities to unlock bioactives in the microbiome. She's an award-winning principal investigator with nine patents on immune system modulation and bacterial metabolites,and has co-authored 41 peer-reviewed publications. Dr. Henrick holds a Ph.D. in Medical Sciences with a specialty in infection and immunity from McMaster University, Canada.
Susan Hewlings, Ph.D., RD
VP of Research Affairs, Radicle Science


Dr. Susan Hewlings brings a lifetime commitment to health and fitness along with over 20 years of research, teaching and medical writing experience in nutrition, sports nutrition and scientific consulting for the dietary supplement and medical industries. She has a PhD in Nutrition, a MS in Exercise Physiology, and a BS in Nutrition from Florida State University. She is a Registered and Licensed Dietitian.
Barry Skillington
CCO, Atlantia Clinical Trials


Barry Skillington has over 25 years' experience working in the commercial food sector in both product development and business development, in both Ireland and in the USA. Having spent the last eleven years at Atlantia as CCO, he has helped build the brand and customer base to where it is today as one of Europe's leading Food Clinical Trials companies.
Katarina Doma
Sr Research Scientist, KGK Science, Inc.


Dr. Katarina Doma has a background in human nutrition and clinical trial design with a PhD in Human Health and Nutrition from the University of Guelph, Canada.  Dr. Doma combines her passion for nutrition, nutraceuticals, and health with her experience in clinical trial design to develop and report high quality research.
Sandra Saville, RD
IPA Director of Education and Communicaton, IPA


Sandra Saville is the Director of Education & Communication with the International Probiotics Association (IPA). Sandra is a health practitioner, a registered dietitian and food and nutrition expert with over 25 years of diverse experience in food, nutrition, health and wellness. Sandra's expertise in health and the microbiome extends through diverse areas of health care and nutrition support. Sandra included probiotics and prebiotics in patient care since the early 1990's. She is cofounded two prebiotic companies and has led the creation and development of pre- and probiotic resources, and delivered numerous microbiome, probiotic and prebiotic presentations to health care professionals throughout North America. Sandra co-chaired the IPA Education & Communication Committee from 2018-2020 and joined IPA in 2020 as the Director of Education & Communication. 
PANELISTS
Martin Felkner
Senior Expert Branded Ingredients, Finzelberg GmbH & Co. KG


Passionate sales and marketing mind with 20 years of experience in tailored innovation and product development. Dedicated to supporting CPG and FMCG brands to build on their relevance and value for consumers. Sound commercial background in life sciences, dietary supplements, herbals and botanicals, experience in key account management and marketing.
Ralf Jager
Managing Member, Increnovo LLC


Dr. Jäger is a postdoctoral scholar in bio-organic chemistry at the California Institute of Technology (Caltech) in Pasadena, Calif., Dr. Jäger originally earned his Ph.D. in organic chemistry from the University of Bonn in Germany. He has published numerous peer-reviewed scientific papers on sports nutrition, brain, joint, heart, and gut health, and is a leading expert in the field of gut health.