That's too gritty. This is too bitter. Oh my, what an aftertaste! Those are only a few of the common complaints about beverage formulations. A functional beverage may have the best health benefits in the world, but if it doesn't taste good, no one wants it. During this energetic half hour, bright and talented product developers will share groundbreaking ingredients for your functional beverage formulations. Also, we'll discuss how to follow nutritional supplement trends right into beverage development—and how to make them taste good.
Underwritten by: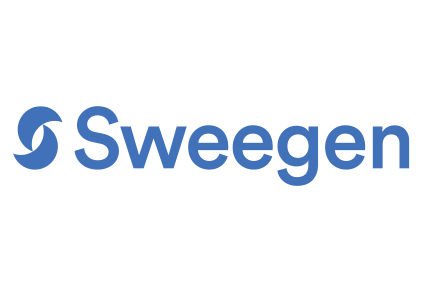 Date & Time
Thursday October 26th, 2023 2:15pm PDT
End Date & Time
Thursday October 26th, 2023 2:45pm PDT
MODERATOR
Amanda White
Conference Content Manager, SupplySide
Amanda White is a seasoned marketing professional and entrepreneur residing in Queen Creek, AZ. She graduated with honors cum laude from Northwood University, where she double majored in Marketing and Business Management. With over 13 years of experience in the natural products industry, Amanda's expertise in marketing has been honed through her tenure at a reputable supplement company. During her time there, she played a pivotal role in driving brand awareness and promoting health and wellness products to a wide audience.
Amanda's passion for innovation and her entrepreneurial spirit led her to take on a new challenge. Currently, she serves as the Conference Content Manager for SupplySide at Informa where she curates and oversees engaging conference content, fostering meaningful connections within the industry and facilitating knowledge sharing among industry professionals. Beyond her career achievements, Amanda takes pride in being a dedicated partner and mother, nurturing a blended family of six children, three of whom are now young adults.
 
SPEAKERS
Suzy Badaracco
President, Culinary Tides, Inc. 


Suzy Badaracco is the President of Culinary Tides, Inc.  and holds a Bachelor of Science degree in Criminalistics, associate degree in culinary arts, and Master of Science degree in Human Nutrition.  Suzy has been trained in military intelligence, chaos theory, and predictive analysis techniques and has been practicing trends intelligence and predictive forecasting for more than 18 years.  Using these techniques, she has been able to successfully predict and profile government, technology, adversary and ally, food, flavor, consumer, industry and health trends.  Culinary Tides, Inc. helps food industry partners navigate trends by revealing relevant patterns so they can create products that connect with customers.  They specialize in foretelling a trend's birth and forecasting its trajectory, personality and longevity.  The forecast results are used to create entrance, navigation and exit strategies.


 
Harold Han
CSO and Co-founder, Vertosa


As the CSO and co-founder of Vertosa, Harold Han, Ph.D., spearheads the development of industry-leading, customized active ingredients for infused product makers, offering pre-suspended aqueous solutions to create incredibly homogeneous, stable products while maximizing bioavailability, clarity and taste. His work at Vertosa combines his storied background in emulsion chemistry and science with curiosity and fascination in the rapidly growing cannabis industry. Developing nano- and microemulsions his entire career, Harold holds a Ph.D. in surface chemistry from NYU and is the author of two patents in emulsion chemistry. Before founding Vertosa, Harold was the senior emulsion scientist at Bio-Rad Laboratories, where his team scaled emulsification oil and supplied products to over 90 countries. 


 
Alan Roberts M.S.
Owner, Nutrition Innovation
Alan Roberts is the founder of Nutrition Innovation, an ingredient and product consulting firm established in 2004. Nutrition Innovation provides comprehensive marketing, regulatory, ingredient and product support in the food, beverage, dietary supplement, and cannabis industries for new ventures and existing companies. Prior to Nutrition Innovation, his exceptional expertise in formulating and product development led him to positions with Viva Life Science, Herbalife International, Natrol (Vytalogy Wellness) and Sylvester Stallone's INSTONE.  Alan is the co-inventor of Peak O2®, a patent pending organic mushroom blend that was clinically studied to significantly improve athletic performance. One of the highlights of Alan's career came in 2023 when his innovative drink CENTR:Enhanced was a finalist for a NEXTY award for "Best New Functional Food or Beverage". Alan Roberts is a published author and inventor of patented nutritional products. Alan holds an undergraduate degree in Physiology from UC Santa Barbara and a Master's degree in Human Nutrition from University of New Haven. Since his collegiate years as an NCAA Division I athlete in Cross Country and Track & Field, he has maintained a strong interest in the field of sports nutrition.


.